Dining Set
Dining Rooms used to be separate rooms some time ago but the new concept has evolved with time and is a little modified than before. Now they have collaborated with the living rooms and modular kitchens in which there is no actual room for them but yes they have reserved a partition for them and is going to stick there eternally and never going to run out of trend. The main element of the dining area is nothing but dining tables only so choose the perfect one in accordance with your décor and family members.

Dining chairs are loyal companions of dining tables which are made for each other but the former don't forget their roots as in when they get combined with the dining tables, they don't lose their real character and can be used for other purposes either.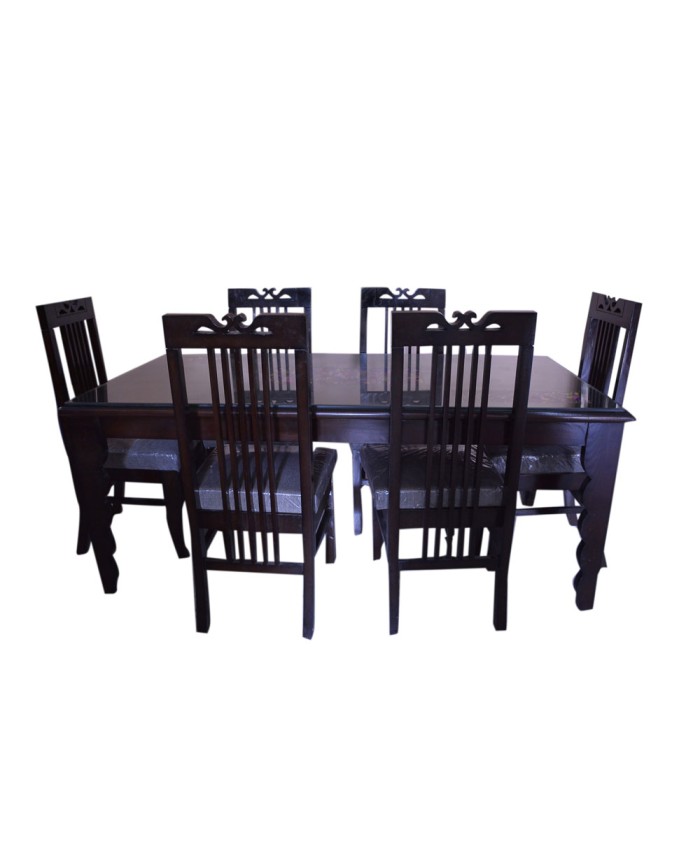 This table is originally made of teak whiteash and on the surface of the table, the commercial board..
Showing 1 to 1 of 1 (1 Pages)